PROFESSIONAL MEDICAL TESTING SERVICES
Vision Research & Development  in collaboration with German manufacturer Mexacare diagnostics is providing Rapid Covid 19 tests and testing services to UK and Irish companies, facilitating a safer working environment through rapid screening and testing.
Rapid antigen testing is an extremely efficient, economical and reliable process to screen personnel and provide a high level of security and safety to the working environment.
German manufactured MEXACARE COVID-19 Antigen Rapid Test service for companies to create a safer working environment.
On Site visits with test results within 15 minutes.
Fully automated with an online booking system and app and post test results stored on the health passport app.
Onsite testing for Rapid antigen and Rapid antibody.
PCR testing results available within 24 hours.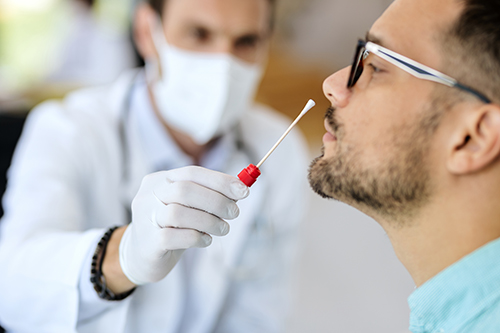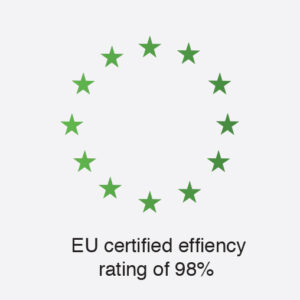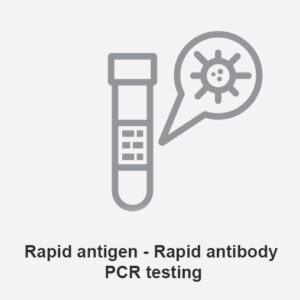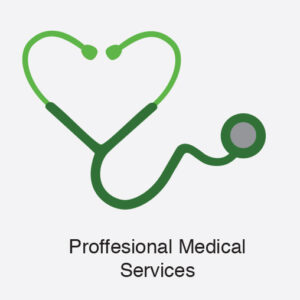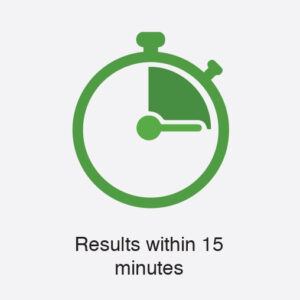 Whilst extremely easy and simple to use to ensure validity and efficacy the rapid antigen and antibody tests must be administered by a professional,  junior doctor or nurse can be provided to make on site visits to companies.
A fully registered NMBI nurse, licenced to work in Ireland with experience in taking bloods and health screening procedures.
An IMC registered doctor at junior level, again fully registered to work in Ireland.

There are 3 main types of Covid tests available. These are split into 2 groups (1) laboratory tests (2) rapid tests. 
The laboratory test or PCR test is mainly available through the National Healthcare provider (HSE or NHS) and can also be offered by some private healthcare providers. This is a very in-depth test and due to the need to return a sample to the laboratory can take several days for a result. 
There are 2 rapid tests available which can be obtained more locally from your GP or other medical practitioner. These consist of the Antigen test and the Antibody test and can get you a result in 10-15 minutes.
You should get a test done if you are informed that you have been in contact with someone with Covid or have some symptoms which would indicate a possible infection. It is important not to get a test done too soon after encountering a Covid contact; leave 5-6 days or the testing will not detect the virus in your system; this is the incubation period a bit like measles. If you have symptoms the disease has progressed past the incubation period and testing can be done immediately.
Currently the main test used by Healthcare authorities is the PCR test and can be used to help detect an infection. The test can be done after 5-6 days incubation and in the early stages after the onset of symptoms. The PCR test is mirrored in time of use by the Antigen test for when it can be used to detect an infection. This test is gaining in popularity as it can be more accurate and give results in 10-15 minutes.
This is the best test to use 3-5 days after the onset of symptoms as the results are available in 10-15 minutes and it is the only test that can inform you where you are in the cycle of the disease. If you detect an IgM antibody only result you are in the 1st 7 days of symptoms and are infectious. If you detect an IgM and IgG antibody presence you are in the 7-14 day stage and still infectious. If you detect IgM only you are not infectious and ready to go back to work if you feel well enough.
Products that are made in Europe have higher manufacturer standards than other places in the world. For the individual tests, there are 2 main factors to look for when comparing tests. The Specificity (shows it only detects Covid and not other diseases like influenza etc) and the Sensitivity (shows how sensitive the test is to detect smaller quantities of the virus). For the Mexacare products made in Germany the Antigen test has a Specificity of 99.38% and a Sensitivity of 95.65%. The Antibody test has Specificity of 97.26% and a Sensitivity of 94.55%
If you want to go more in depth you now need to look at the values obtained when comparing different Ct-values (Cycle threshold values). This will distinguish a quality test kit and will help you make the right decision. The Mexacare Antigen kit is 100% accurate for Ct values 20-30 but drops to 90.3% at 20-34 Ct values however this is usually 10-15% better than most of the well-known brands on the market which can range from 84-45%.