Material Sector Experience
Our multidisciplinary team of over 50 personnel have experience and insight in a number of key sectors that are vital for our client's needs. 
Vision Creative Studios is a collaborative hub that merges not just designers, researchers and production teams but is also international in each of those fields. Our founding director is also a member of the Italian chamber of commerce; therefore our designs reflect those connections implementing the finesses of Italian design through everything we do. That collaboration also includes textile companies with decades of experience in manufacturing and innovation.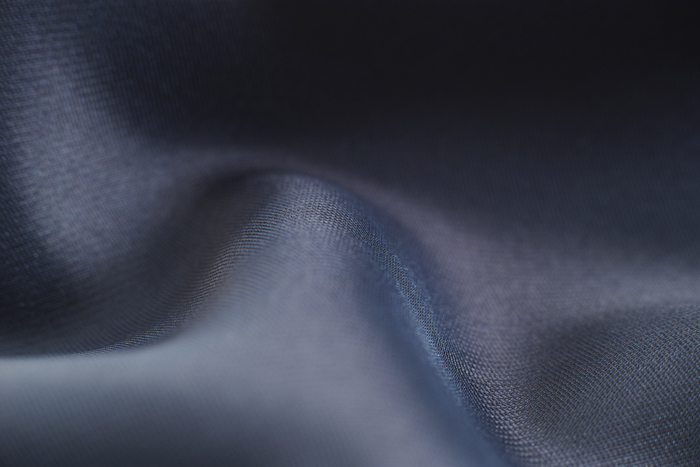 Vision Vibe System
The Vision R&D team was involved in developing the Vision Vibe System, which is designed to allow leading manufacturers in acoustic textiles and fabrics to be used inside the system. Vescom, Kvadrat, Camira, Avoca and Caimi have all been used successfully in the Vibe system.
Vision has the ability to customise the acoustic fabrics of each manufacturer with any design, pattern or image using specialist printing and laser technologies. This allows infinite possibilities for design teams to choose from and incorporate branding and Visual communication into the system.
Textile Engineering
In this fast paced world it is crucial to have a team that can keep up. Our textile engineers have international experience in procuring and designing a wide range of materials for various industries and sectors. Furniture, fashion, sounds absorbing and waterproof materials are just some of the fields we are well familiar with. Our procurement team has worked with national and international fabric manufacturers all over Europe.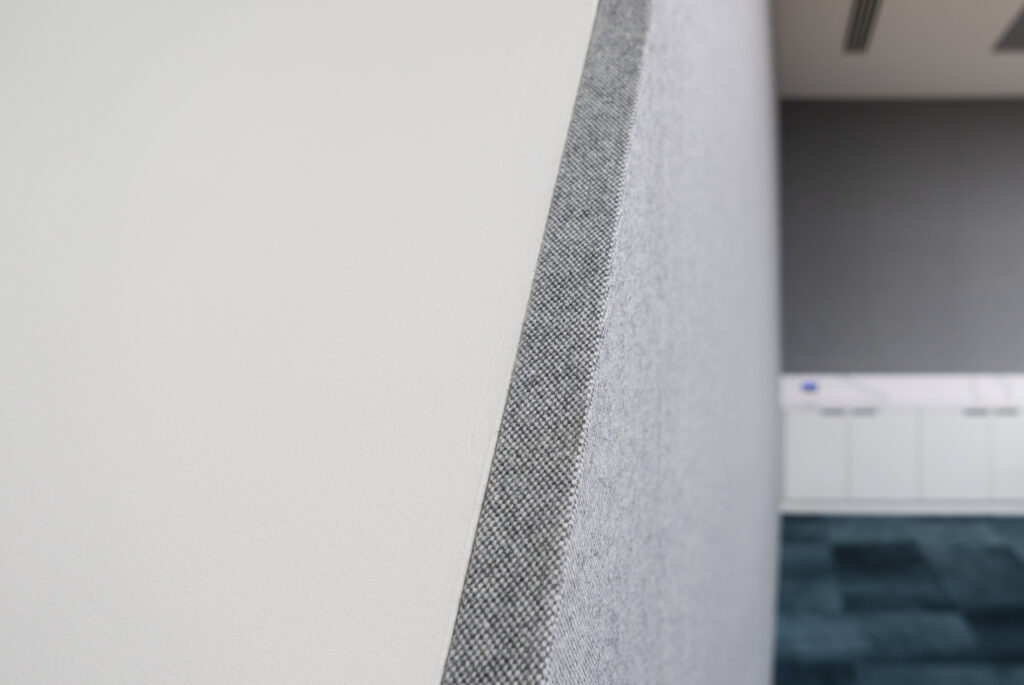 Surface Materials
Our team has supplied millions of square metres of a wide variety of surfaces for the Interiors, Acoustics; Automotive and Building industry. With the extensive knowledge of textiles and their specific sector applications the team is available to work collaboratively and produce solutions.
Anti-Microbial Polyester
The soft cloth styled polyester material which we use for the face masks also has fantastic alternate uses and it makes an excellent choice for workwear in environments where hygiene needs to be at the highest level like operating theatres; dentistry and kitchens. It is reusable as you are able to wash it up to 100 times while keeping its primary function which is killing bacteria and viruses. It also makes it a sustainable product by reducing the number of used masks disposed on daily basis.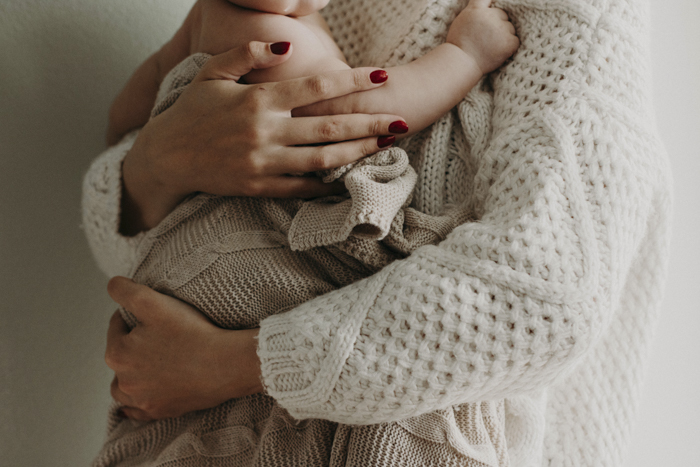 Anti-Wifi EMF Fabric
Vision R&D developed a range of EMF fabrics that prevent electromagnetic radiation and disconnect from WiFi, cell and radio signals. Electromagnetic signals travel in waves with numerous frequencies and wavelengths. In the modern world it can be extremely difficult to escape the harmful effects of EMFs. Our products can be used for creating a space to disconnect from the digital world, allowing time for a digital detox and mindfulness. They also provide protection against prolonged exposure to potentially harmful electric radiation.
Phase Changing Fabric
The Vision R&D team was involved in developing a range of phase changing materials. These phase changing materials are often used in space suits by NASA, as they can absorb, hold and release heat to keep people comfortable. The technology is now found in blankets and comforters, bed sheets, dress shirts, T-shirts, undergarments, swaddling blankets and other products. A phase change material stores and releases energy as it is changing from one phase to another (freezing and melting). When a material freezes, the substance releases large amounts of energy. When a material melts, the substance absorbs an equal amount of energy as its solid state is converted to a liquid. Heat is absorbed or released as materials change from a solid to a liquid and vice versa or when the internal structure of a given material changes. The greatest advantage phase change materials possess is that they can be used repeatedly. Phase change materials provide benefits such as cooling and heating reliefs in remote areas, energy saving and better performing electronics.